Bess Chambliss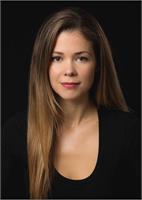 Life long lover of mindful movement and expression, Bess founded Golden Isles Ballet Company LLC and the GIBC Foundation in 2015 to bring more ballet art and performance opportunities to the Golden Isles. In addition to GIBC, Bess created Golden Isles Mindful Movement, a yoga, pilates and barre studio dedicated to the mental physical and emotional wellness of every client. GI Mindful Movement provides the highest quality instruction for clients of all experience levels from beginner to seasoned practitioner. She Received her undergraduate degree in Learning and Organizational Change from Northwestern University, her graduate degree in Exercise Science and Nutrition from The George Washington University. She earned her 800 hour Pilates Certification from Excel Movement studios in 2004 and Her 200 hour CYT from Asheville Yoga Center in 2014 and Core Barre Certification in 2013. Her passion for movement and learning led her to take Ballet class for the first time in 2013. She has performed in several ballets for GIBC including the Nutcracker and Golden Gala, as well as collaborating with the Coastal Symphony of Georgia under the direction of Maestro Luis Haza for Spectre de La Rose, Sugar Plum Pas and Tango en Pointe. She is so appreciative to continue to learn from her Yoga Instructor Janita Nelson as well as several continuing education programs in Kundalini, Yin, Restorative yoga, Pilates, Barre, and Meditation. She is excited to continue learning and evolving and is so grateful for all of life's beautiful experiences.

Bess Chambliss instructs the following:
Barre is a fun low impact full body work set to motivating upbeat music. Elements of Pilates, Ballet and Yoga are woven together to create an energizing targeted workout that will sculpt, slim and stretch your entire body. The Barre, balls, thera bands and props will be used to target specific areas of the body. No ballet experience, shoes or leotards necessary! This class is perfect for all levels. All exercises are designed to prevent injury and are low impact with big results!




In the first portion of class, enjoy a more vigorous heat building flow, focusing on building strength and flexibility. Expect to elevate the heart rate and explore your edges mentally and physically. The final portion of class will be slower, deeper stretches that will be held for 2-5 minutes. These longer holds are designed to target the denser tissues of the body and thereby increase flexibility and mobility. Yin poses are cooling to the body and calming to the nervous system. Breath work, centering, meditation and intention setting will also be practiced to focus the mind and body.




Pilates mat class targets the core, you will lengthen and strengthen your body from the center outward. Exercises are designed to restore balance to the body, prevent injury, create stability and ease of movement. Pilates mat is appropriate for those who want a more vigorous class. Expect to work deeply and intentionally and feel pleasantly sore the next day.