Sarah Smith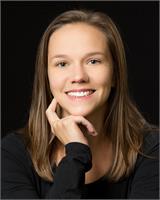 Sarah Smith grew up in West Palm Beach, Florida and received her formal training at The Academy of Ballet Florida under the direction of Marie Hail. She attended BAK Middle School of the Arts as well as Dreyfoos School of the Arts, majoring in dance. During the summers, she spent her time training at Central Pennsylvania Youth Ballet, Austin Ballet, and Hartford Ballet. After graduating from DSOA, Sarah went on to study dance at Florida State University. There she trained with Anjali Austin, Linda Davis, Rick McCullough, Patricia Phillips, and Anthony Morgan. After graduating with a degree in Family & Child Sciences, she moved to Indiana with her husband Jake and lived there for 7 years before moving to Brunswick, GA in 2014. Sarah is so happy to be a part of Golden Isles Ballet Company and looking forward to a great year.
Sarah Smith instructs the following:
Ballet Class is 2 times per week. Appropriate for the pre-teen dancer that has completed level I and is comfortable with ballet terminology, steps and positions. In addition to this class dancers may enroll in Pre Pointe Conditioning as well as Modern. Dress Code: Solid Burgundy Leotard, Pink Tights, Pink Ballet Shoes, Hair in a Bun




Learn the elements and fundamentals of traditional ballet class infused with creative dance. Appropriate for beginning level students Ages 5-7. Dress Code: Light Blue Leotard, Pink Tights, Pink Shoes, Hair in a Bun.