Stacy Paulk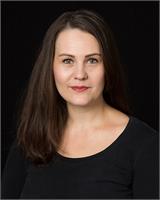 Stacy's passion of dance began with her first ballet class in 1986 with the Hilton Head Dance School (HHDS) under the leadership of former principal with the American Ballet Theatre, Karena Brock-Carlyle and her husband John Carlyle. She trained and performed with HHDS until 2000. During her performing years Stacy danced a variety of principal roles in shows such as The Nutcracker, Swan Lake, Cinderella, The Sleeping Beauty, and Giselle to name a few. She has had the privilege of training with world class dance programs such as the Boston Ballet, Atlanta Ballet, Ballet Magnificat! as well as the South Carolina Governors School. Her experiences have given her the opportunity to train with renowned dancers such as Robert Lindgren, Fernando Bujones and Kathi Thibodeaux. She has been a guest artist with The Hilton Head Symphony Orchestra, The Philadelphia Orchestra, Greenville Ballet and the Spoleto Arts Festival. Pursuing her love for dance, Stacy studied Dance and Choreography, with an emphasis on Dance Education at Elon University in Elon, NC. She is also a graduate of Armstrong Atlantic State University. Wife and mother, Stacy currently serves in the community as a Registered Dental Hygienist. She is honored to be a part of the Golden Isles Ballet Company and looks forward to helping the company grow by bringing her experience and love of dance to the beautiful dancers of the Golden Isles.
Stacy Paulk instructs the following:
Learn the elements and fundamentals of traditional ballet class infused with creative dance. Appropriate for beginning level students Ages 5-7. Dress Code: Light Blue Leotard, Pink Tights, Pink Shoes, Hair in a Bun.




The perfect class for the bitty ballerina (45min). Ballet Basics and creative movement will prepare your child for Ballet class. There is no dress code but white leotard, pink ballet shoes, pink tights or socks is preferred




Appropriate for the beginning ballerina who has demonstrated basic knowledge of positions and terminology Appropriate for Ages 6-9. Dress Code: Lavender Leotard, Pink Tights, Pink Shoes, Hair in a Bun.




Appropriate for the pre-teen dancer that has completed level I and is comfortable with ballet terminology, steps and positions. In addition to this class dancers may enroll in Pre Pointe Conditioning as well as Modern. Dress Code: Solid Maroon Leotard, Pink Tights, Pink Ballet Shoes, Hair in a Bun




Must be approved by instructor. Pointe shoes may be required. Designed to strengthen and prepare students for Pointe work.